A long, long time ago. This was at a house my parents rented, which was only about a mile from the house they eventually bought in DeKalb County, Alabama, near the Pleasant Hill Community. My father had purchased a feeder pig while we lived here. He and my mother told me that I used to get just a little bit of water in a small bucket, and I made trip after trip to pour the water through the fence into its water trough. He had big plans to raise hogs to make money, and this feeder pig was his trial basis to see how well he liked raising them.
He fed the pig until it was big enough to send to the butcher. He and my mother seemed content about hog raising, and they thought having one raised for food would also save some money in the long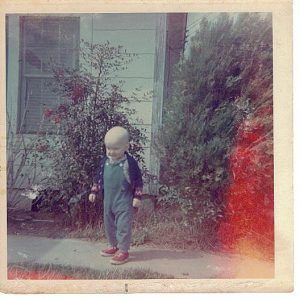 run.
After the hog was processed, my father picked it up and returned home.
There were several large boxes of meat–bacon, ham, sausage, etc. When they opened the largest box, they were horrified. To their surprise and complete shock, was the pig's head, which a lot of folks use to make headcheese. All they could see, they said, was me toting bucket after bucket of water to this pig. They couldn't eat the meat. They gave it all away. They told me that had the head not been in with everything else, they wouldn't have had a problem with it. But thus ended the dream of hog raising for our family.
If you plan to raise a hog or cattle, it's also a good idea to never name the animal.