Carter Caves, Kentucky. 1996. Where has the time gone?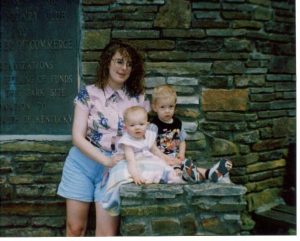 Our little girl in the picture now has a son that is almost three. Our son has complete 5 years of college. In so many ways, it seems more like yesterday than a long time ago when I took this picture.
Treasure every moment of every day because it does pass so fast.